Kristy Assaly receives the 2023 Calgary AA Ringette Service Award
---
---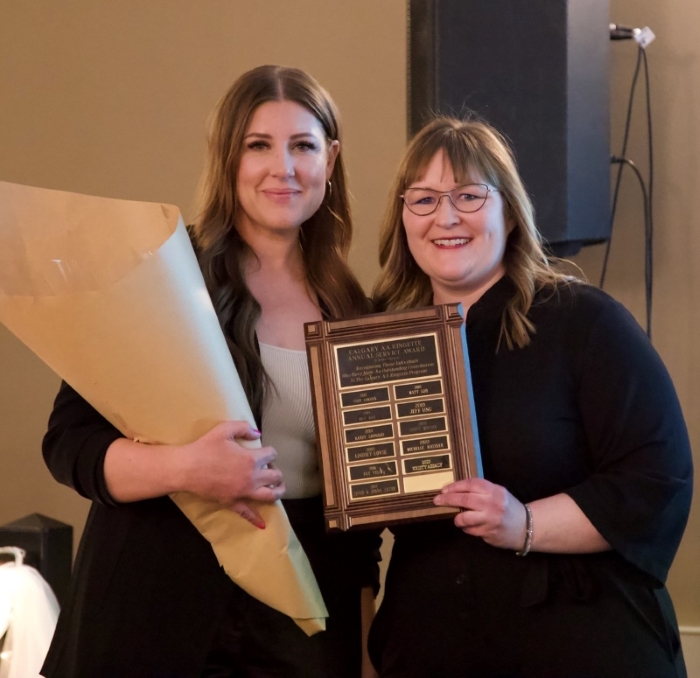 ---
Congratulations to Kristy Assaly, the recipient of the 2023 Calgary AA Ringette Service Award! This award recognizes individuals who contribute outstanding service and dedication to the AA program and to the sport of ringette.
Kristy has been an active volunteer in our AA community taking on a variety of activities including leading and coordinating major events. This year alone, Kristy took on the Provincials Host Committee Chair, no small feet given the logistics of organizing several sites for the U14 and U16 competition. Kristy also put together this year's AA Banquet, putting in countless hours coordinating the venue, décor, volunteers, tickets, evening agenda and even the slides. This work was all done alongside shadowing the Tournament Coordinator role, and her own team roles for tournament organization, food, music, and athlete care.
In the words of one of our board members, "While we shouldn't need a single person to do so much, thankfully we have someone willing to step up in such a material way" . Thank you and Congratulations, Kristy!